Hola a todos.
It's nice you are here. Hi.
Nueva manicura del Reto 31 Días. Hoy tocaba el día Violeta.
New manicure of the
31 Days Challenge
. Today is Violet day
Cometí un fallo en esta manicura, después os lo comento, de momento vamos a ver lo que he usado.
I made a fail in this nail art, I will tell you later.
Materiales usados:
Base Coat
Top Coat
Caviar
Esmalte: violeta
Stuff
Base Coat

Top Coat

Caviar

Color polish: violet
Números y marcas de los esmaltes.

Numbers and brand of the color polish.
Violeta/Violet → Deliplus 500
Si os fijáis bien en la uña del caviar, veréis que por debajo se ve mi uña, ¿qué me pasó? Pues que se me fue la cabeza, estaba muy concentrada porque era la primera vez que usaba el caviar y me puse con la uña, eché el brillo, y en vez de pintarla de rosa y echar el caviar, volví a poner brillo y eché el caviar. Cuando me di cuenta de lo que estaba haciendo ya había empezado a echar "bolitas" en la uñas, así que la terminé así. Con el rosa por debajo se habría visto mejor, pero bueno... para la próxima tendré la cabeza en la tierra y no con los aviones volando por el cielo.
If you look at the nail with the caviar you will see that you can see my natural nail, ie I didn't paint my nail in violet. What's happened? I was very concentrated because it was my first time using caviar. I put my base coat in all my nails and when it dry I put bright nail polish, because I had my head in oder place. After put the bright I started to put caviar. When I realised that I was doing it was so later for stopping, so I finished the caviar nail without violet base.
¿Qué os ha parecido?
What do you think about this nail art?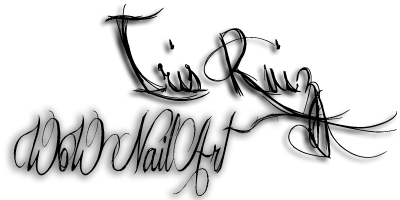 Do you have any nail art that want I make? Any tutorial you need? Any nail art you saw and you want to know how to make it? If this is the case, go to :
REQUEST
¿Hay algun nail art que quieres que haga? ¿Algun nail art que necesites? ¿Un tutorial que no esta en el blog? Si este es el caso ve a :
PETICIÓN