Hola a todos
.
It's nice you are here. Hi.
Tercera manicura del Reto 31 Días. Hoy tocaba el día Amarillo.
Third manicure of the
31 Days Challenge
. Today is Yellow day
I should admit that I don't like this manicure. I don't know why I made this, but, it's what I do so I have to show you my "awful" nail art.
Tengo que admitir que este nail art no me gusta nada de nada. No se cómo terminé haciendo algo así, pero la cosa es que lo hice y ahora vengo a enseñároslo.
Materiales usados:
Base Coat
Top Coat
Esmaltes: Amarillo oscuro, amarillo claro
Pintura acrílica
Pinceles
Herramienta para hacer puntos
Stuff
Base Coat

Top Coat

Color polish: light yellow, dark yellow

Acrylic paint

Little Brushes

Tool Nail Art Dot
Números y marcas de los esmaltes.

Numbers and brand of the color polish.
Amarillo/Yellow → Maybelline: Color show 749 Electric Yellow
Amarillo/Yellow → essence: Ready for boarding 05 detination
¿Qué os ha parecido?
What do you think about this nail art?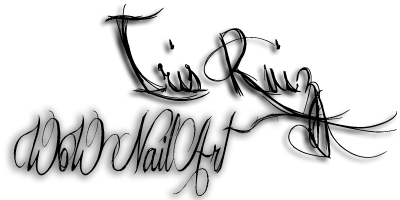 Do you have any nail art that want I make? Any tutorial you need? Any nail art you saw and you want to know how to make it? If this is the case, go to :
REQUEST
¿Hay algun nail art que quieres que haga? ¿Algun nail art que necesites? ¿Un tutorial que no esta en el blog? Si este es el caso ve a :
PETICIÓN