Hola.
Hello.
Hoy vengo con una manicura muy especial Patry, de Crystal's Site se ofreció como modelo para que le pintase las uñas y este es el resultado.
Today I come with a special post. Some days ago, Patry, from Crystal's Site was my hand model in a nail art, and this is the result.
La manicura es sencilla pero quedaba muy bonita.
Esta foto es un poco extraña >_<
Materiales usados:
Base Coat
Top Coat
Esmaltes: Burdeos, nude, el burdeos es duocromo y el nude tiene shimmer dorado.
Esmalte especial para estampación en negro.
Plaquita para estampar y materiales necesarios.
Esponja
Stuff
Base Coat

Top Coat

Color Polish: plum, nude. Both are shimmer or multichrome.

Nail Art Stamper and Scraper

Stamp Template

Sponge
Números y marcas de los esmaltes.

Numbers and brand of the color polish.
Burdeos/Burgundy
→ KIKO: DUO_CHROME 397
Negro/Black → essence nail art stampy polish
Nude/Nude→ Catrice : 905 Steel My Soul
Es muy fácil de hacer, primero hacemos el degradado y cuando seque ponemos una capa de top coat. Cuando este totalmente seco ponemos la temática de vaca y volvemos a poner top coat para que dure mucho tiempo. La manicura le duró intacta 9 días.
It's very easy to making it. First make the gradient. When it dries, put top coat. After it dries completly put the cow theme. Last put top coat again. This manicure resisted 9 days in Patry's hands.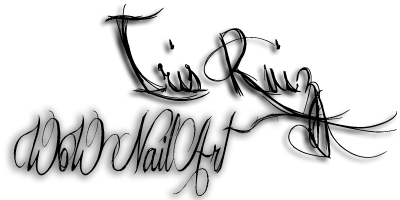 Do you have any nail art that want I make? Any tutorial you need? Any nail art you saw and you want to know how to make it? If this is the case, go to :
REQUEST
¿Hay algun nail art que quieres que haga? ¿Algun nail art que necesites? ¿Un tutorial que no esta en el blog? Si este es el caso ve a :
PETICIÓN